cranberry almond cookies *V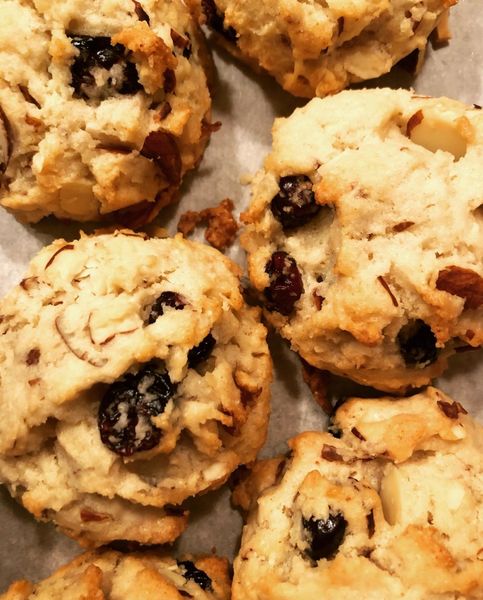 so while we call them cookies, they tend to call them scones?! they're drier, crunchier and not too sweet! some of our fans call them "adult cookies" as they think they're perfect for dipping or having with coffee & tea! however you want to enjoy them, and vegan or not, they're almond + cranberry packed, and oh so good!
$15 for 6 cookies. $24 for 12.

FL state sales tax included.