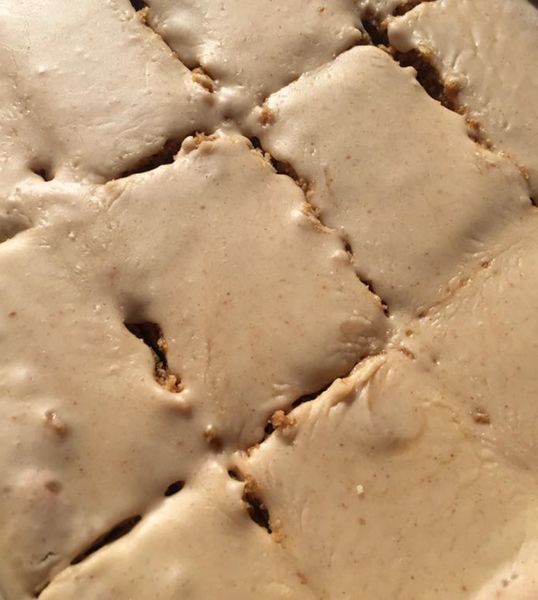 a shout out to MHS school lunch for inspiring this ridiculously tasty creation!
an oatmeal based peanut butter bar with a thin peanut butter glaze to seal in the goodness. 

if you're a peanut butter lover: you. will. not. be. disappointed.

$20 for 6 bars. $38 for 12.

*if shipped - pb glaze comes separately, and you'll have to do some manual labor to spread upon arrival. sooo worth it though!

FL state sales tax included.